THIS IS ME RIGHT NOW.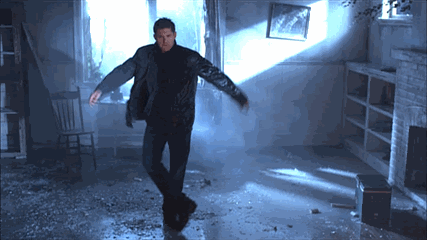 My Chemical Romance, Danger Days: The True Lives of the Fabulous Killjoys (November)
Auditing the sound: Frontman Gerard Way and company had finished a raw rock album last year, then chucked it and started over after getting signals from a fresh muse. While not a concept album like 2006's The Black Parade, Danger Days represents a transmission blasted from the future, according to the band. Planetary (GO!) and Na Na Na are among the confirmed tracks produced by Rob Cavallo and recorded in Calabasas, Calif. No other specifics have been leaked, and the band's blog advises fans to "look alive, keep your ears to the ground and your eyes bloodshot and open … there are signs everywhere."
(
source
)
GUYS. YOU GUYYYYYYYS. THIS IS GOING TO BE FABULOUS. IT'S EVEN CALLED FABULOUS. I DON'T WANT TO WAIT UNTIL NOVEMBER ;________;
Aaaand, since I'm posting anyway, icons! These are the last ones I uploaded before my other computer died, and probably the last ones I'll make for a while.



deanlims


likethegun_lims





fandom_lims


Misc.

ETA: Inception people, girl!Arthur would be
Summer Glau
, y/n? Suggestions?